I have great appreciation for Mr Narendra Modi, Chief Minister of Gujarat, India. The media and hence a lot of people give the colour of religion, autocracy, and too much control. So much that they provide automatic prime time coverage for him, without him moving so much as a finger for it.
So, do you think all that is false, is what you might want to ask me. My answer is simple. What the media reports I have not seen/experienced. Nor has anyone I know closely. And I firmly believe this - as much as it tries to position itself as the torch bearer of truth for the common people, the news media industry in itself is a sort of a racket considering its eternal quest for sensational news. And when I see good work being carried out successfully in whatever little measure, I believe that one should appreciate it, understand how it has succeeded, take cues from it and move on to apply it in one's own life and works.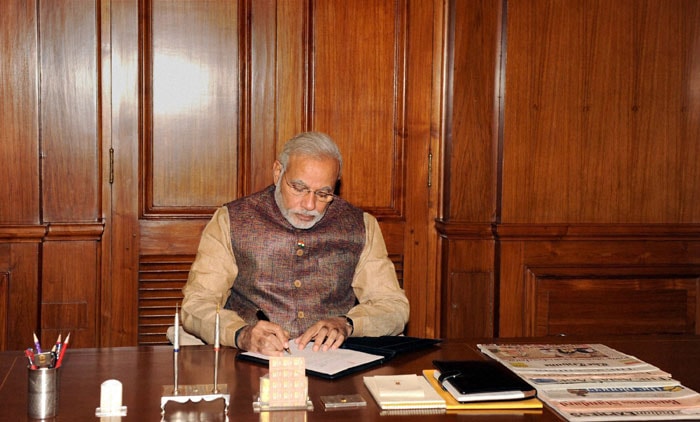 So when I try to analyse Mr.Narendra Modi's profile as chief minister, as administrator of a state, I give the news media's information a benefit of doubt and take it that this man has failed on certain counts. But after that, he has also succeeded on certain counts. And I want to emulate the right things that he has done. And I believe everyone should do the same. Complain, crib and cry over his mistakes. But after that if you dont learn from his successes, then you have succeeded in one thing - in failing to make a rational observation.
And if we say that Mr.Narendra Modi should become Prime Minister of India next, it means this - We promise to be inefficient cribbing people, who know to complain and blame, but do not comprehend the word "action". Its like promising to yourself that you will certainly look to appoint a person to flush your toilet, rather than just extend your hand and turn the lever.
Come, and be the force that should take India forward.
Think about it.
PhotoCredit -
http://indianexpress.com/photos/picture-gallery-others/indian-prime-minister-narendra-modi-takes-charge/1/